Garret Jones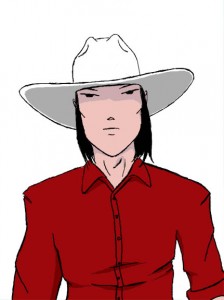 Garret is an actual cowboy from the wilds of Wyoming. He's half Japanese, all American, and ready to don his white hat and ride to the rescue when needed. When that is not required, he's usually working with his hands as a machinist, where his engineering degree gets put to good use.
Taryn Rayburn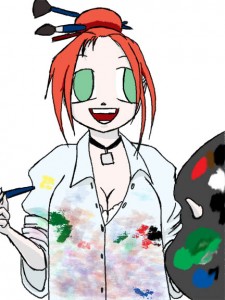 Girlfriend of Garret Jones.
Taryn hails from New Orleans, bringing with her the ability to speak fluent Cajun and cook it even better. She' a short, curvy, redhead, with a substantial chest (4′ 10″, C cup) who's passion is art in almost all of it's forms.
Her passion for art is matched only by her work ethic, the latter which serves her well working the front desk at a strip club while she searches for a way to put her art degree to use.
Alicia Larsdöttir
Friend of Garret and Taryn.
Alicia is werewolf originally from Lake Canute in upper Minnesota, who met Garret and Taryn
when she saved them from a vampire attack.
She's almost always with them, and is quick to use her knowledge of the paranormal, her werewolf senses, or her considerable skills on the computer to good use.